Hong Kong is a city that frequently features in travel tabloids, earning a sterling reputation for its futuristic appeal and abundance of sightseeing attractions. If you are in the town for a vacation, here are five fun things to do in Hong Kong:
 1) Jump aboard the Star Ferry 
The appeal of the Star Ferry lies more on the sightseeing trip than the rustic vessel itself. It makes anchor at the famous Victoria Harbor which boating enthusiasts will appreciate for its rich share of water vessel diversity. The Star Ferry takes you an on a trip across soothing waters sandwiched by neon lights and pristine nature. 
 2) Marvel at the awesomeness of Victoria Peak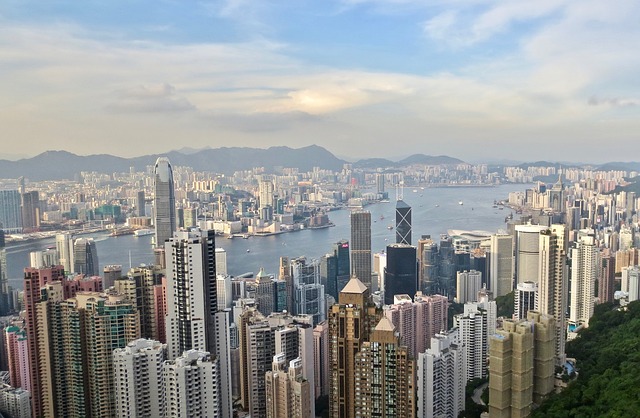 Across the interwebs, Hong Kong is known as the "City of Skyscrapers," and a view from Victoria Peak immediately establishes why that is the case. This sumptuous vantage point provides panoramic scans of a city with a limitless collection of towering constructions peering into the clouds. Aside from a glorious bird's eye view of architectural prowess, the peak itself is a haven of mother nature availing scenic trails for endearing walks, hikes and runs.  
3) Unlock the myths at Wong Tai Sin temple 
This 20th-century temple is overflowing with tales of ancient deities and mythical beings, ensuring an abundance of folklores to keep you intrigued. Wong Tai Sin is also believed to bring good luck to gamblers, particularly in horse-racing, so if that's on your holiday itinerary, you might consider mumbling a prayer within its chambers.  
4) A Hong Kong Massage 
Tui Nai, a traditional Chinese Massage, is available across various parlors throughout the city, offering a non-invasive means of relaxation that puts all your worries to bed. It is one that appears on doctor's prescriptions for chronic pain within and without the country. Also, if you believe in the existence of a universal life force, you'll be happy to know that it balances your Qi energy. 
5) Shop in the street side markets and grandiose malls 
Roadside markets are all the rage in Hong Kong with some of the most notable names including the Temple Street Night market, the Ladies' Market in Tung Choi Street and PMQ Hong Kong, just to name a few. On the other hand, if decadent high-end shopping is your cup of tea, there is a network of prestigious malls to explore which have led to the city being referred to as the mecca of shopping. From electronics to trendy wear, you'll get whatever it is that tickles your fancy. 
That's it for our list, but the fun doesn't end there as there plenty of other fun things to do in Hong Kong including basking on sandy coastlines. For more ideas check out this solo traveller's guide to Hong Kong. It might come as a shock to some, but away from the suffocating hold of modernity, there is a calm, serene side to Hong Kong characterized by turquoise waters, fresh air, and pristine islands.  There is no better time to head to Hong Kong, with Flights from Singapore to hong kong at a very good price.