If you haven't already booked your next holiday, now is the time to do it. The better deals are being snapped up fast, and you do not want to miss your two weeks in the sun.
With this in mind, consider the following destinations. They are perfect for couples, families, and solo travellers, offering beautiful beaches, woodland and places of historical and cultural interest. You can also get all-inclusive holiday deals via Teletext, which are worth checking out.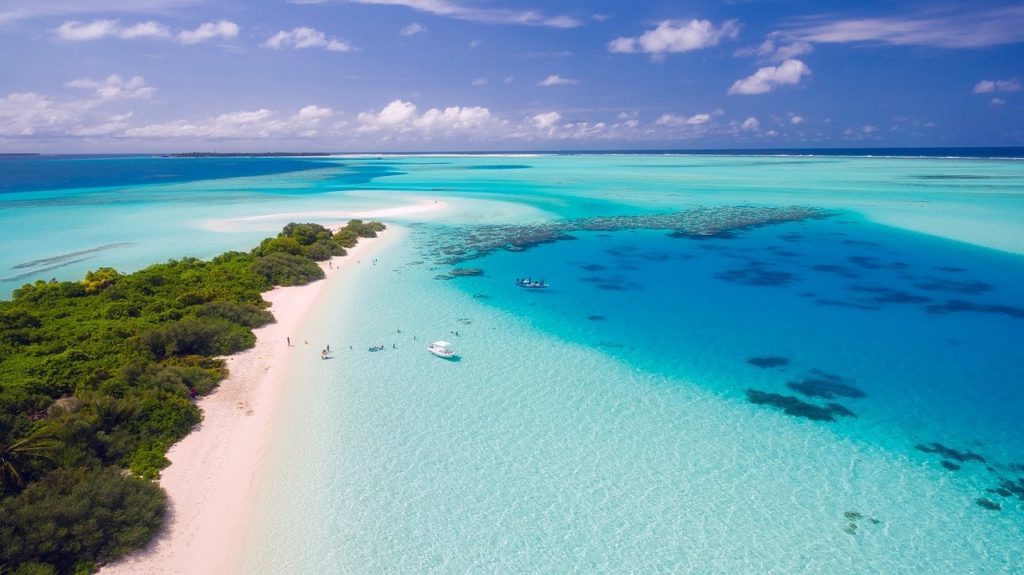 Greece
Greece is the birthplace of Western civilisation and offers cultural treasures that should be experienced by everyone on the planet. From ancient ruins to sandy beaches and beautiful scenery, Greece has it all. You can think of the country as a series of connected islands with each one offering something unique. With this in mind, consider visiting the following places.
Corfu
Corfu is a well-known holiday destination, similar to Tenerife or Torremolinos, and there are some amazing things to experience on this wonderous Greek island.
Consider spending time in the UNESCO-protected Corfu City (Kerkyra), especially the Old Town where you'll see Venetian houses still standing. You'll come across the Statue of Georgios Theotokis, Spilias Square and the Old Fortress.
For a more dramatic backdrop, visit Cape Drastis. Situated in north Corfu, the rock formations and sandy beach simply have to be visited. You may be charged entry, and you should check beforehand to see when this part of Corfu is open. It is practically guaranteed, however, that it will be open in the summer months.
Rhodes
The largest of the Dodecanese Islands needs no introduction. Its golden beaches, bars and dining options are the stuff of legend. If you are looking for Greece's more cultural side, you will not be disappointed. Here are some ideas.
Visiting Rhodes' Old Town is like walking back in time. The medieval streets are narrow and unnamed. Along the way, hidden gems such as museums, shops, galleries, restaurants and bars appear. Many love walking on the medieval walls when they are open. If this appeals, check opening times beforehand.
Day trips to Lindos are accessible from here, and this is worth a day of your holiday. The old white buildings that were once captains' houses will make you appreciate the Dodecanese flair. Many head for St Paul's Bay or to the Acropolis and get a blast of Greek history and stunning views.
Canary Islands
The Canary Islands have a well-deserved reputation for amazing holidays. Its golden beaches and sweeping landscapes keeps visitors returning year on year. For beach holidays with your family or partner, the Canaries has plenty to offer. Let's take a look at some of the exciting places to stay and savour.
Fuerteventura
It may not have the dramatic volcano of Tenerife, but in terms of beaches, Fuerteventura can't be equalled. The golden sand and turquoise sea make for an amazing combination. It is also easy to find a quiet spot on the island for quality time with your loved ones.
Flag Beach, which is arguably the most popular beach on the island, is part of the wonderous Corralejo Natural Park. It is frequented by water sport enthusiasts, kite surfers and surfers. One of the great things about the park is the dunes that should be explored and experienced. You can take a beach buggy tour through the park that goes off-road and is a thrilling experience.
If you have children, then Oasis Park should be on your itinerary. It is arguably one of the best animal parks in the Canaries, and Oasis Park combines animals with a botanical garden. Your kids will love the shows, and you will love the views.
Egypt
The land of the Pharaohs needs no introduction. A key player in world history, this amazing land is a place that attracts millions of visitors a year. As well as the pyramids, Egypt is packed with exciting cities and things to do. With this in mind, consider planning your trip around the following place.
Hurghada
Hurghada is probably most famous for its gorgeous sandy beach that stretches for miles, flanking the Red Sea. There is a lot more to the region than beaches and tourist attractions, however, and if you take the time to explore them, you will have a more diverse, rewarding holiday.
The Giftun Islands are for you if you like to sunbathe or participate in water sports. If that doesn't appeal, you may appreciate the coral you will find here and the surrounding sea life. A desert expedition by jeep, quad bike or dune buggy should also be high on your list of things to do. Gems to savour include acacia tree-studded valleys and red-tinged mountains. A trek to the Eastern Desert is not to be missed. Many combine this with a camel ride and a visit to a Bedouin Village.
There are some great locations for a summer break in Europe. Ensure you make use of them this summer and get the holiday you deserve.