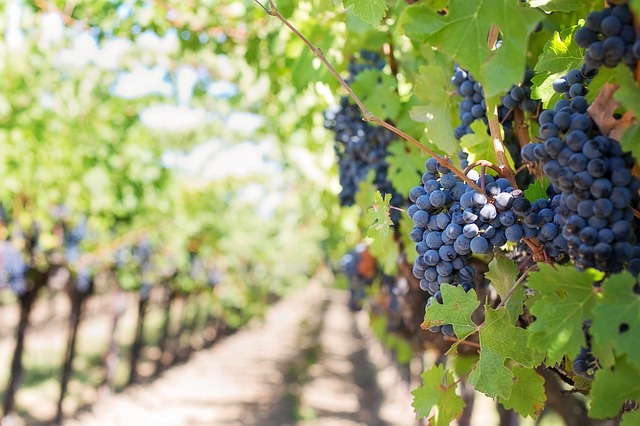 Napa Valley is one of the most productive wine regions in the world and is home to over 450 wineries. A trip to one of the countless vineyards that dot this stunning landscape offers an unforgettable experience, spent lazily meandering through the vineyards, learning about the winemaking process, and of course, sipping some of the finest award-winning wines anywhere in the world. Wine tasting experiences in Napa Valley truly are in a league of their own thanks to breathtaking, dramatic views and a buzzy atmosphere that exudes decadence and fun!
WHEN IS THE BEST TIME OF YEAR TO TAKE A TRIP TO NAPA VALLEY?
If you're looking to experience everything that Napa Valley has to offer, the best time of year to visit the region is most definitely during the harvest season which takes place in September / October each year. The weather is gorgeous in the fall and slightly cooler than the summer months. You'll catch plenty of insta-worthy sunsets and best of all, you'll be able to avoid the throngs of people that flock to the area in summer also wanting to savor award-winning wines. Harvest parties take place during the fall and they are the perfect opportunity
to indulge in the magnificence that is Napa Valley and even take part in a wide range of interactive Napa Valley events. 
BE SURE TO PLAN AHEAD
For most people, a trip to Napa Valley is a once in a lifetime experience. The key to seeing and doing everything you want to during your trip is to plan ahead, do your research, and make reservations. Too many people end up missing out on the best experiences because they haven't made their reservations in time and have to settle for the experiences that are lower down on their Napa Valley bucket lists.
WHAT TO KNOW BEFORE YOU GO
· The minimum drinking age in the Napa Valley is 21 years old, so don't forget to carry photo ID, especially if you're fortunate enough to look younger than your age!
· Pick-ups from San Francisco and Southern Marin County are usually possible via special request, which means that you won't have to worry about renting a car and driving. Check with your hotel or B&B host and they should be able to provide some guidance.
· If you want to avoid crowds, but still want to take advantage of balmy, beautiful weather and more competitive prices, then a visit between March and May would be a more ideal time to visit.
BEST DAY OF THE WEEK FOR NAPA VALLEY WINE TOURS
The majority of wineries that allow visits from the public tend to be open seven days a week, but many Napa Valley wine tours are by appointment only. If you're intending to visit during harvest season, then it's worth accounting for the fact that weekends are usually much busier than weekdays. Plus if you visit during the week, you can get the added bonus of mid-week reduced accommodation rates.