A visit to New York City (NYC) makes other cities appear so small. Landing for the first time here, your mouth is left in agape as there is so much to digest. It is a city with a rich history and a home to renowned public figures plus celebrities. So, you can imagine breathing the same air with your probably role models.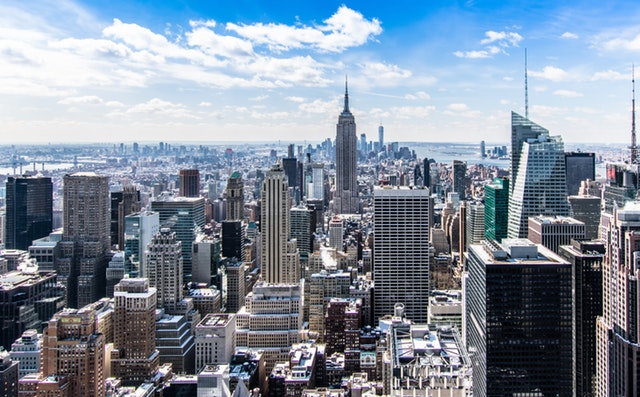 For you to get every detail the Big Apple has to offer, taking a bus can make things easier for you. The city has tour buses to take you round within the city or the suburbs. You can opt for free tour, guided one, GPS-enabled audio tour, or self-guide yourself. Below are exciting details to do in NYC as a traveler. 
Things To Do in New York City 
It is advisable before you begin exploring NYC to arm yourself with a good camera to capture every moment. Pictures are priceless possession that you can keep for generations to remember those rare moments. Condorny.com, for instance, is place you can learn more about NYC and life around the locals. 
Lady Liberty Cruise 
Make sure you board the Lady Liberty Cruise if you love to see popular landmarks in the US. The best time to use LLC is during the summertime to get good glimpse sights of the Freedom Tower, a famous Statue of liberty, World Financial Center, and Ellis Island. There are guides who are always on board to furnish visitors with information on every location the Cruise passes through. Therefore, it's an exciting tour and part of learning. The Cruise fills up very quickly, so, it is advisable to book your ticket early and be at an advantageous position to see the view clearly. 
Take Adventurous Walk through Central Park 
Every New Yorker knows one beautiful spot to unwind and stay away from the bustle & hustle of NYC busy life. Central Park is such a unique place with so many things to do. The park is spacious with the Zoo, numerous tree species, lakes, ponds and bike riding area.  
The best way to enjoy your adventure is to rent a bike, a service offered within the park, so as to explore the vast area taking pictures and as part of the exercise. Whether you come alone or with friends, what you derive from it is unforgettable.  
Rock Observatory 
This is a popular place for tourists who want to have a thorough view of New York City. The city has skycrapers buildings and while on top, everything becomes visible. You cannot cover NYC with limited vacation, but Rock Observatory gives you a bird's eye-perspective to see every corner from one area.  
The (RO) is found at the top place of Rockefeller Center and has three observation decks: 
Radiance wall 

 

Breezeway 

(this one is entirely outdoors)

 

Open-air roof deck (It doesn't have a glass enclosure and is completely outdoor found on 

the 

70

th

 floor)

 
Place to Stay When in New York 
New York is a city with many faces, and where you stay depends on what you love. Below are some of the various areas that define life in the NYC. 
West Village & Greenwich Village

 

Times Square

 (Good for first-

time visitors)

 

Midtown

 

Tribeca 

 

SoHo

 

Upper West Side

 

Williamsburg

 
The list above divides NYC hotels depending on what you love. There are hotels in the Central Business District (CBD), in the neighborhood, upper side, downtown and so on. 
The Skyline Hotel New York 
The Skyline hotel is a warm place to stay when on vacation, business trip or just exploring NYC. It takes you less than 4 minutes from Jacob Javits Convention Center to the hotel while driving, neighboring Central Park and Times Square. The hotel lies in the heart of Hell's kitchen and is lovable the minute you set in.  
The rooms and suites are well decorated, with cool bathrooms, fridges, flat TV screens, desks, and the rooms are spacious enough to enjoy enough air. The Wi-Fi is stable, lounge area to relax, gym, ample parking area, indoor pool, and pet-friendly in case you come along with one.  
Arlo Soho Hotel 
This is one of the best boutique hotels in NYC that's serves guest to a unique relaxation and culture that touches NYC and Miami. If you want to enjoy urban landscape plus luxury amenities, this is the place to be. The hotel is only a walk distance from the nearby subway station and also less than 2 miles from High Line Park. 
The rooms are modern fitted with all facilities to make your stay comfortable. Wi-Fi runs 24-hours; it is air-conditioned, modern gym, bar, a restaurant providing local cuisine, meeting facilities and a lot more to meet your demands. Another thing that distinguishes Arlo with other hotels is a high-level of professionalism from the staff.  
The Fredrick Hotel 
Fredrick is a sleek hotel which is becoming a hub in Tribeca for locals and guests from all parts of the world. The area is a coveted neighborhood by the affluent especially celebrity class. Some look for accommodation in this place hoping to rub shoulders with big names like hip hop star Jayz, Beyonce, and Taylor Swift who have apartments in the area.  
The hotel sits adjacent to Chambers St Subway, one minute drive to World Trade Center. You will love the cozy room in the hotel, with a unique touch of art on walls, a mix of modern and old designs that awaken NYC culture to guests. It has a family suite, so when you carry your entire house, just know all is catered for. Services are unique, hospitality, and friendly staff. 
Conclusion 
Visiting NYC maybe usual to some, but to many is a dream come true. For you to have a good experience going to numerous locations for sight-seeing, buy New York Pass to reduce the cost of having to pay many places on every entry. You can explore more about NYC here and you will realize why it should be next in your travel plan.