Throwing a hen party is a great responsibility. The expectations are high and it should all go perfectly because the bride will remember every tiny detail of the party. To make it all memorable and enjoyable at the same time, what can be better than planning a hen party on Sydney Harbour.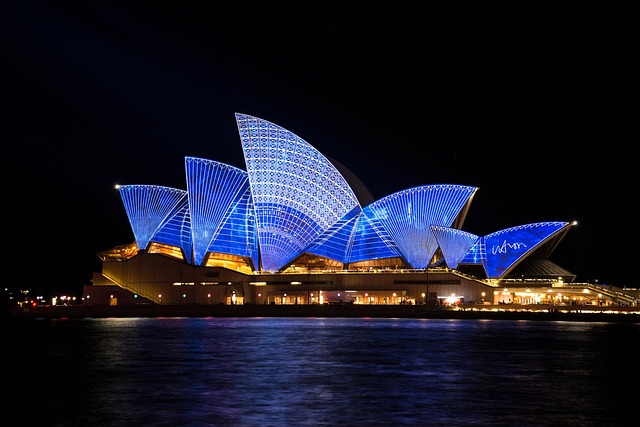 The best thing about Sydney Harbour is that it looks breathtaking whether it's day or night. And to select a cruise as a venue for your party is simply going to add a touch of class to your party. The girls can relax in the cool breeze on the outer decks of the cruise and enjoy a perfectly delicious buffet lunch and drinks while cherishing the company of each other. One of the best options for you to organize a hen party cruise on Sydney Harbour is Sydney Princess Cruises. Here are a few tips for you to keep in mind if you're planning a hen party on Sydney Harbour. 
1- The Entertainment 
The number one tip is to have loads of fun! Hen parties are all about revelling without any care or worry with friends and close family members. It's supposed to be the wildest night in the life of the bride-to-be before she gets married. And to celebrate such an occasion there has to be the right energy and entertainment. Well going on a Sydney Harbour cruise is full of enjoyment. There are options like laser shooting, casino games, dancing and so much more on the cruise where the girls can hang out and have the time of their lives! 
2- Drink the Night Away 
A hen party is not complete without drinking! Celebrating a hen party on a cruise gives you ample opportunities to enjoy icy cold beers that are available from the fully licensed bars. If you're not into beers, then you can go for a variety of soft drinks and wines. In fact, the combination of Sydney Harbour and your friends and drinks is just simply majestic. 
3- Enjoy the Delicious Food 
No party is complete without a delectable menu of food to enjoy, so why shouldn't a hen party have the same appetizing menu? Partying girls can get tired and to fuel yourself again you need a variety of food. Well, the best advantage of planning a hen party on Sydney Harbour is to enjoy food and the view together. The variety of food on Sydney Harbour cruises is wonderful. You have a choice between a buffet and formal dining. And guess what, both the options have their own charms. Whichever option you choose, one thing that's certain is that you'll enjoy simply the best food that the city has to offer.  
All in all, whether it's the food, music, drinks, games or the view that you want to enjoy at your hen party, Sydney Harbour has it all to give it to you. As a bride-to-be, all you have to make sure is that you party hard in the anticipation of starting a new and fresh chapter of your life!