Throughout the year, Bryce Canyon is a popular destination in southern Utah for families, couples and individuals looking for a fun getaway. Whether you can travel for a weekend or full vacation, the region offers a host of things to do. The area is home to canyons hoodoos and amazing red rock spires that can be seen while enjoying activities like horseback riding or hiking. Get to know the things to do in the area so you can begin planning your trip!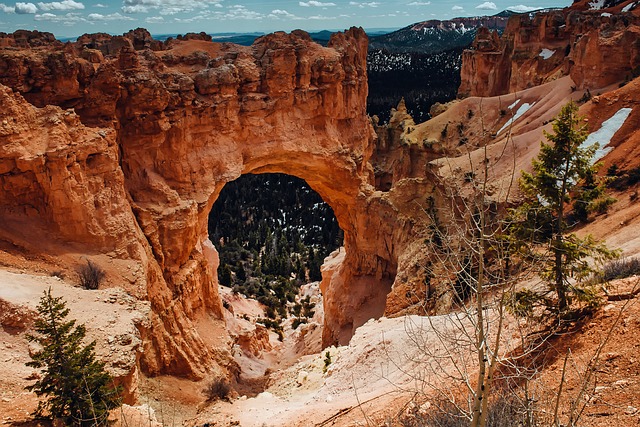 Horseback Riding 
One of the most popular activities in Bryce Canyon is horseback riding. There are so many areas to ride including the Red Canyon and Dixie National Forest, that you will find no shortage of trails to explore. Facilities offer horseback riding adventures starting with short half day trips as well as all day and full adventure rides.  
Guided ATV Tours 
If you are into more fast-paced travel, sign up for a guided ATV tour. The tour is quick but also beautiful as you move through the landscape enjoying amazing views of the alpine forests and canyons. Take a simple one-hour ride to explore the area and have some fun!  
Rodeo  
From Memorial Day to Mid-August, the region offers visitors a chance to visit the Bryce Canyon Country Rodeo. Watch as cowboys show off their skills in a full-scale western competition. The rodeo takes place Wednesday to Saturday night so easily find time to attend.  
Mountain Biking 
Another great activity to enjoy in Bryce Canyon is mountain biking. If you like to bike, the region offers rentals and you can choose to go out for a few hours, half a day or all day. Rentals are quite affordable and this can be a more convenient way to explore the trails in the region than hiking.  
Hiking 
Speaking of hiking, if you enjoy a strenuous walk in unique terrain, then this is a great activity for you to consider. The area is home to a ton of trails, with such examples as the Mossey Cave Trail, the Rim Trail and the Fairyland Loop Trail. There are options for hikers who want to challenge themselves as well as for travelers with children. Find an option that works best for you and get out and explore!  
Scenic Flights 
If you want to see the landscape from a unique angle, consider a scenic flight. Such flights can be booked to various regions to see the amazing views from high in the sky. Travel over the Bryce Canyon National Park, Zoin National Park, Escalante Grand Staircase N.M., or Monument Valley among other areas. This is a great way to see the area and view the landscape on a much larger scale.  
Shopping 
If you need a break from the active options in Bryce Canyon, consider taking some time to shop at local stores. There are many unique shops in the region, offering products like clothing, crystals, woodworking and more. Shop around and find the perfect souvenir to remember your trip!   
Astronomy 
Because the sky is so clear in Bryce Canyon, many visitors like to enjoy the stars during the nighttime hours. Travel out to an open area and gaze above in wonder at the beauty of the night sky.  
Fishing 
If you enjoy fishing, there are mountain lakes, streams and reservoirs where you can cast a line and reel in a big catch. Start out early and enjoy a day of fishing in an area that is not only highly populated with fish but also offers amazing scenery.  
This is just a small portion of things to do in Bryce Canyon. Plan your trip today and get out and explore the amazing landscape of the region in southern Utah!