We all know the feeling when we want to go abroad. We are double-checking everything to see that we are all set, we are checking the luggage to see if everything is in order, and we are always double-checking if our passport is with us.
But to know that everything is in order we will need to have the perfect luggage with us. With Qantas Store luggage, your packing will be a delight! To have the ideal luggage, we need to know where we are going and for how long.
But the essentials for every trip are as follows; we need some seasonal clothing, our favourite toothbrush, some medicine, and of course our passport with us. But even if we are the most organized person in the world sometimes, we might forget something. And hopefully, it's not the passport.
If you are travelling to Australia for the first time, make sure you choose an airline that will make your flight as pleasant as possible. After all, this will be a really long flight! But when it comes to packing if it's your first time traveling abroad you should follow some simple rules of travel.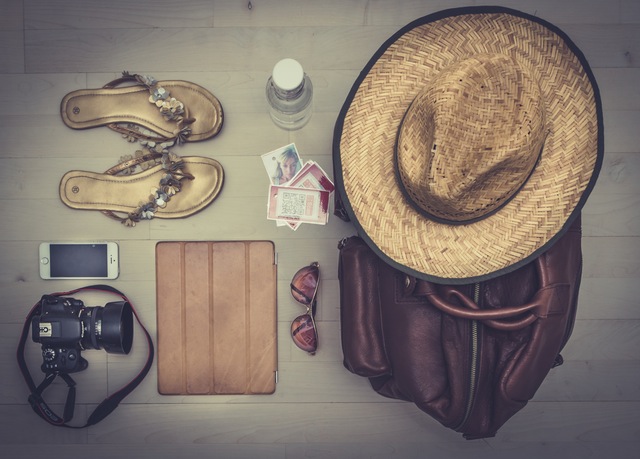 1. Documentation
Don't forget your travel documentation, always remember that your passport and visa (if needed) are you must-haves wherever you are going. You can buy everything, but if you lose your documentation, it's a huge problem to get it if you are abroad.
2. Essentials
Remember to pack only the essential stuff. Most of the airline companies will charge you double if you are over the limit for the suitcase that you are having. Remember that having less is more while travelling. It's not a problem to wear the same outfit for a couple of days because you are going on a vacation to relax. Don't forget, you can always leave your laundry at the accommodation or somewhere in the city. For just a few dollars, your clothes will be fresh and ready to be used again!
3. Travel Insurance 
Who knows what will happen on your trip and having bought travel insurance will give you an ease of mind. Remember that you are on vacation or a business trip, and even going for a couple of days, something can go wrong. If you have your travel insurance, you will have no problem going to the doctor's office. Sometimes it's nothing serious, but having something terrible for breakfast can take you to the doctor's office if you have caught some allergies, etc. When it comes to travel insurance, better safe than sorry!
4. Medicine
While having travel insurance is a must, you should grab some essential medicine that you need. Some pills like Aspirin will do the trick if you are having a headache or a sore tooth. Grab the vital pills that are a must for any travel, and you will have no problem while travelling abroad.
5. Regulations
Double-check the rules of the country. If you are going to a destination for the first time, it's best practice to check the regulations of the country. If you want to rent a car, check on which side they are driving, if your driving license is accepted in the country, or any other country rules that they might have. 
6. Credit Cards and Money
Bring your credit card with you, but don't overuse it. In some western countries, it's better to pay with a credit card than with cash. Bring your credit card to have some extra money with you. Who knows, maybe you will run out of cash so having some extra savings will do the trick. Just don't overuse the card as there might be some scammers that will use your credit card to get some money out of you.
Conclusion
Having a trip abroad might sound like a great idea, but sometimes it can end up as a nightmare for everyone. Following these simple rules will surely be an excellent practice for anyone travelling abroad. If this is your first flight, make sure you bring everything you need to create great memories!