If you have a never-ending fetish for exploring new routes and places, then sit tight because you're in the right place. Hiking on new territories requires that you carry along the useful navigation equipment so that you don't lose your way and start panicking.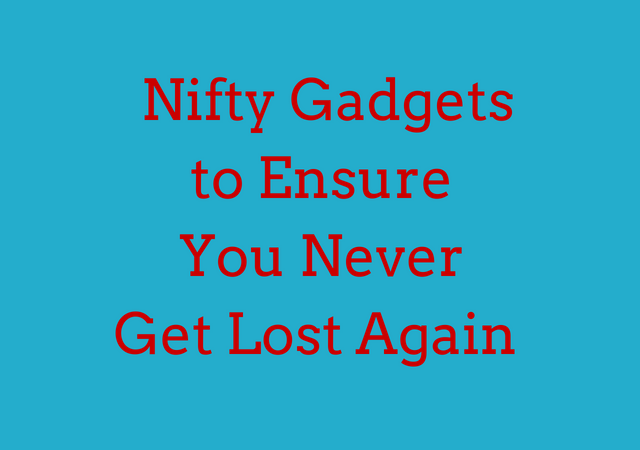 Therefore, a handheld GPS will prove handy for our hike. You can use to make out your location and spot the paths that will lead you to your desired destination. They can also help in recording the trip.  
However, hiking experts advise that you always carry a map alongside the GPS for easier navigation. The reason being; a GPS is dependent on satellites which means picking a weak signal could lead to inaccurate information.  
So, if you've scheduled a hike anytime soon, then you may need one of these two nifty gadgets so that you don't lose your path.  
GARMIN GPSMAP 64ST 
If this year's adventure theme is exploring unfamiliar routes, then you might consider carrying along the Garmin GPSMAP 64st. This handheld device is designed to help the user pinpoint their exact location and trace out the path to follow.  
Thanks to its sunlight-readable 2.6" color display, you can easily read your location even in high light conditions. And with a 160 x 240 pixels resolution, you surely can't read it wrong. Moreover, the Garmin comes with 8 GB of extra internal memory to allow you enough storage space for your maps. Another interesting and useful feature of this hiking gps is the dual battery system— either use the rechargeable optional NiMH battery pack or go the traditional style; two AA batteries.  
Through this GPS, you can wirelessly upload data Garmin Connect. Moreover, there's no need to fret about losing your data because you can review it any time from your smartphone any time.  
Lastly, this device is Bluetooth, and ANT+ enabled, and includes a 3-axis compass plus a barometric altimeter to ensure you bearings are accurate bearing. 
DELORME AG-008727-201 Inreach Explorer with Built-In Navigation 
The Delorme AG-008727-201 Inreach Explorer serves both as a navigator & satellite communicator. It actually lets you plan your adventure because it enables you to draw several color-coded routes and paths before starting your hike. What's more, it connects you to the Earth mate mobile app, which allows you to download charge-free topo maps to your smartphone. 
But you'll love the fact that this GPS allows you to upload contacts (both email & phone) so you can send as well as receive 160-character texts.  
And for hikers who love to share their experiences on social media, it allows you post updates. The manufactures made in a new-age piece of tech when they added to it the feature that gives see information about your planned route.  
And in the worst-case scenarios, this GPS can link you as fast as possible to an AG-008727-201 Inreach Explorer SOS who can then organize for assistance with the rescue center. Extra features include a digital compass, barometric altimeter, and an accelerometer. 
This year's hike should be stress-free, grab yourself a hiking GPS for a safer adventure.