Cancun is a destination with many attractions and incredible views, that is why it has become one of the most visited cities in the world, becoming one of the leading destinations to know in the world.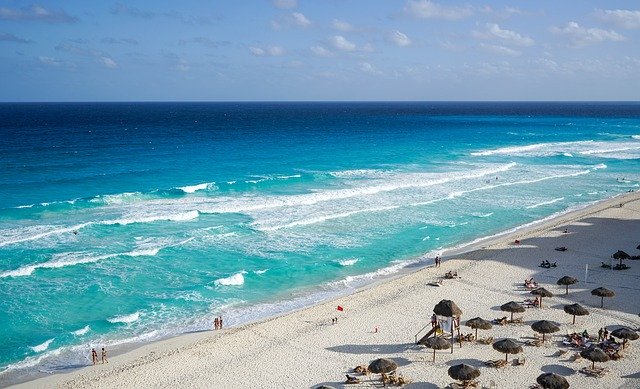 Also, Cancun is a city with such an impressive mix of cultures that anyone visiting the city will feel at home from the first few seconds of their visit.
In this post, we want to give you a few tips on how to move around the city (and inland too) so that you can have the best experience of your life.
Cancun airport transportation
Cancun Airport Transportation will be one of your easiest methods to get from one point to another, and an example is if you want to move from the airport to your destination or vice versa. Usually, this type of transportation does not make continuous stops, so it will be much more practical and easy to get to your destination, besides it will be faster.
If you want to get a transportation or taxi service from the airport but you do not want your trip to be shared with more people in the van or vehicle. You can acquire a private transport service, so you and your companions (if so) will be the only ones in the vehicle, allowing them to generate a much more personalized atmosphere.
Also, this service is much more feasible if you require a roundtrip service or open service to know the city. Of course, these usually have a limit of time and durability, so you'll have to quote with the agency that provides transportation service.
If you are traveling with a group of people larger than two or up to 15 people, this is also a service that can be useful, since there are several categories where you can learn about the advantages of traveling in a group with a transportation service.
Transportation service is also ideal if you do not have a driver's license because the person driving is actually a driver of the agency, and you will practically have the authority to decide where to go without having to touch the wheel.
The advantages you will have with a shuttle service from the airport are the following:
Meeting at the airport or departure point with the representatives (drivers) of the agency that provides you with the transportation service
Adding extra elements to your reservation
Transportation without continuous or unexpected stops
Airport car rental Cancun
Unlike the transportation service in Cancun, the car rental will be much more effective if you want to move at your own pace within the city.
Some examples of situations in which you will need this type of service
Whether you want to see many places on the same day in or outside the city.
You want to spend time just with family or friends
That you feel that it will be more comfortable to acquire a car to move quickly by the city and its streets to know each corner of the same one.
If you don't have a specific route or itinerary.
The advantages and the most common reasons why people get an Airport Car rental rental service in cities like Cancun is to know the city without limitations. For this, we recommend that you obtain a car rental service in Cancun that completely covers your expectations and why not, that has free mileage to move around the city, one of the agencies that offer this type of service is City Car Rental.
Renting a car does not have to be a tiring process for you as long as you have the requirements to rent a vehicle. The procedures are usually simple and do not take more than 15 minutes, so after that, you can drive around the city freely until the day you return the vehicle.
An incredible advantage of renting a car is that, besides the fact that you will be able to visit fabulous places in the city, you will be able to have control of which places you will visit at the time you want. Also, if you go by road and discover an incredible place nearby, you can visit it. So really who is in control at that moment is you.
Renting a car is also very practical for those holidays in the city; Besides being considered a tourist destination to appreciate the beaches, the nearby cenotes, and the archaeological zones. Cancun is one of the places you will love to visit because it is also one of the most outstanding cities to spend a day of partying and relaxing in the town during the night. So, you will undoubtedly want to have a car rental service that is practical so that you can add a driver to the rental of your vehicle this way, and you can have a designated driver if you require one.
Uber
It is not available in Cancun, so you will have to prepare for that, you can investigate with the methods of transport mentioned above.