If you are someone who can safely be called a nature-enthusiast, along with being an adventure lover, then we might find you some luck to combine both your passions in a single travel experience! Yes, we are talking about Gorilla trekking. Along with bringing great memories for you to cherish all your life, a gorilla trek might as well take you to a brand new realm of conservation that will give you insights on valuing and establishing all natural resources for generations. A gorilla trekking trip will take you much closer to the nature-enthusiast in you, where you get to see these beautiful animals and their habitats. You might be allocated different gorilla families to trek around the whole place, which will be totally worth your effort and time.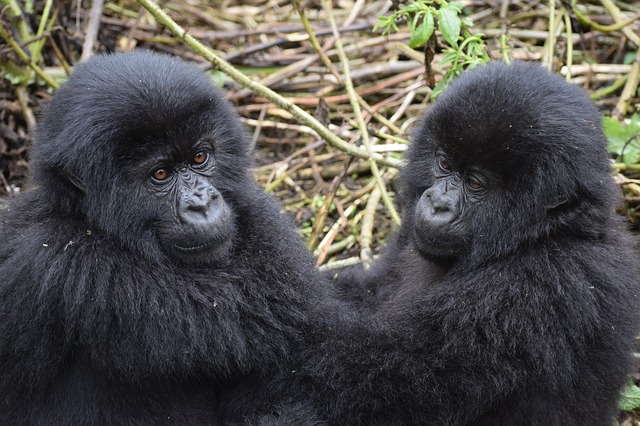 Challenge Yourself!
Considering the fact that most of the gorilla safari tours take pace in the mountains of Uganda, Rwanda and Congo, one gets to re-discover his own talents and capabilities. This is essentially true, because a gorilla trek requires you to walk through the thick forest jungles, enriched with various birds and other species. The constant walking, searching and keeping an eye on gorilla families challenges your fitness and survival instincts, pushing you to use your capabilities at the optimum levels. You get to embark on an incredible adventure to discover the secrets of the well-conserved rain forests in Uganda, Rwanda and Congo that will never leave you the same.
Being one of the most popular and worth-it wildlife experiences, a gorilla trekking trip also makes you see various primates and amazing variety of mammals, including birds. One gets to explore remote cultural traditions of the Batwa people as well, making this adventure the best one you have ever had!
Gorilla Trekking Safaris in Uganda, Rwanda and Congo
To make sure that this amazing wildlife experience is well-planned and even better executed, you can unquestionably trust 'gogorillatrekking' and book with them a life-changing tour. They help you find the most exclusive and amazing gorilla trekking safaris in Uganda, Congo and Rwanda, for the best prices. Since 9 years, they have been providing the tourists with memorable tours planned by a team of professional and proficient staff. You can go for a trip to see the mountain gorillas, living in their natural habitats, or you can track the lowland gorillas in Central Africa. The choice is yours!
Customize Your Trip
With Gogorillatrekking you can even have a customized tour that matches with your personal preferences. You can have the luxury of adding any other activities of your choice such as chimpanzee tracking, white water rafting, game viewing and much more to your gorilla trek.
Get Wild, Free and Unstoppable
A trip with gogorillatrekking will help you unleash your potentials in so many ways. Their carefully planned tours provide you with endless opportunities to travel and discover! Along with the basic gorilla trekking, you also get to visit different national parks, including Bwindi Impenetrable Forest and Mgahinga National Park in Uganda, Volcanoes National Park in Rwanda and Virunda National Park in Congo. While this may sound fun-yet-exhausting, we urge you to not worry at all! Because all of their tours are conducted in comfortable 4X4WD safari vehicles, guided by professional safari guides. The clients also get to stay at clean, airy and comfortable lodges of their own choice. However, the clients can have all these facilities, along with wonderfully planned tours, without having to rip their wallets apart!
All in all, their adventures are carefully crafted to provide you with not just an experience in life, but also with life in an experience!