Once the lockdown lifts and limits to travel are eased, travel-lovers everywhere are going to be rejoicing. While it's important, at present, to follow the guidelines of local health officials, it's also natural to be a little bummed out by them. There's something uniquely inspiriting about travel, something that simply can't be recreated within the confines of your home.   
If you want to give yourself something to look forward to, create a post-lockdown travel list – a bucket list, of sorts, for everywhere you want to see once you're able again. In this post, let's discuss how to put together your ultimate travel list, as well as offer a few suggestions for different types of travellers.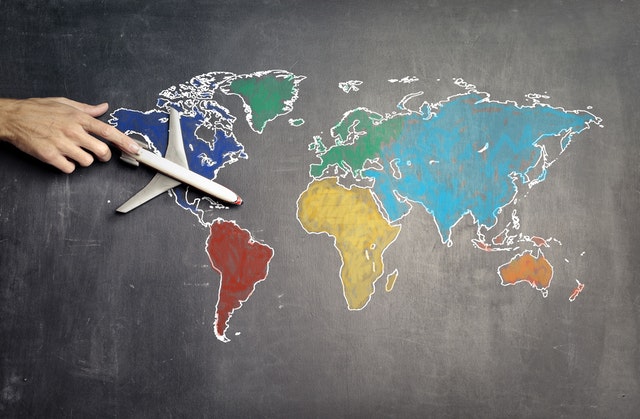 Where Should You Go?   
There should be only two guiding principles when you put together your post-lockdown travel list: do the things you enjoy, and see the places you've always wanted to see. Lockdown has robbed travellers of many of the things that make global adventures so special:   
Access to nature

 

Access to other humans

 

And a

ccess to cultural spaces 

 
 When brainstorming, consider what you enjoy most about travelling. Do you love the fresh air and dramatic vistas of the natural world? Are you a people person? Do you recharge your batteries by taking in different cultures? Or do you simply love eating your way through a destination? There are no wrong answers!  
For each of those travellers, here's one destination recommendation for your post-COVID trip-of-a-lifetime. Pack your camera, your Unbound Merino travel clothing and your passport – it won't be long before you're back on road.  
For the Nature Lover: Canada's Breathtaking Pacific Northwest  
Canada's end of Cascadia is home to two gorgeous extremes: tall, white-capped mountains and the expansive Pacific Ocean. In between, you'll find zestful ecoregions of temperate rainforests and alpine flora regimes. Pretty much everywhere you travel here, there's something beautiful on the horizon. Start in Vancouver, before heading east to the ski-resort town of Whistler and into the Okanagan Valley.  
For the People Person: The Smiling Faces of Cambodia 
One thing pretty much every traveller to Cambodia hastens to mention about the country is how lovely the people are. They are always smiling. And their smiles are contagious. For travellers looking to re-join humanity after the lockdown, Cambodia is your perfect destination. It's also got stunning culture (head to Siem Reap to see Angkor Wat), food (the capital Phnom Penh is buzzing with great street food) and beautiful scenery (the beach town of Sihanoukville is  a particular highlight).  
For the Culture Traveller: Amsterdam's Many Museums 
Amsterdam is one of the top cities on the worldwide list of most museums, earning it an easy spot on this recommendations list. Explore the vaunted rooms of the Rijksmuseum, take a sobering look through the Anne Frank House and revel in the mad genius at the Van Gogh museum. For a more "effervescent" cultural experience, you can also try the Heineken Experience, a tour of the famous beer maker's historic brewery (complete with drinks). 
 Where are you going to travel to once the lockdown is over?