Whistler in British Columbia, Canada has long been known as a scenic wonderland and one of the most beautiful places on earth. It is renowned for its world-class ski resorts that consistently rank among the top in North America. With picturesque mountains, top tier attractions and first-class dining Whistler deserves to be on your vacation bucket list. 
Although originally known for its skiing and snowboarding, Whistler has developed a wide range of adventure and vacation alternatives that span all four seasons. Whistler vacation rentals offer ideal accommodations for your winter, spring, summer or fall stay. These luxury homes typically feature outdoor decks that let you enjoy the magical setting and outdoor hot tubs where you can enjoy a glass of wine and see the snowflakes falling as you soak your cares away. 
Winter in Whistler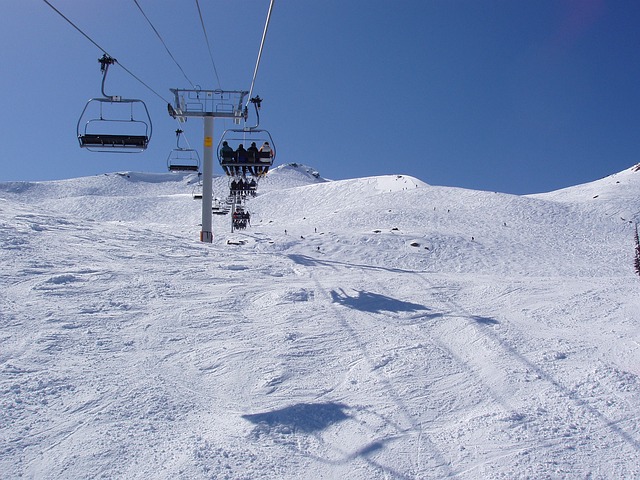 Winter brings a celebration of snow and alpine beauty to Whistler. The slopes are alive with skiers and riders who are exhilarated by the two mountains and their first class runs. Whistler is one of the largest ski resorts in North America and draws avid skiers and snowboarders from around the world. In winter you will find the Village buzzing with excitement, and for non-skiers there is even a tube park where you can enjoy sliding with family and friends. 
For activities beyond the slopes be sure to check out the other local offerings. Snowmobile tours for beginners offer training and then take everyone on an unforgettable ride with beauty everywhere. More experienced snowmobilers can tour the higher elevations and see incredible vistas and snowcapped mountains majesty. Many travelers said that their snowmobile tour was the highlight of their vacation!  
For the true romantics at heart, an evening winter sleigh ride is the way to go. You'll be transfixed as you hear the Clydesdale horses approaching, clip-clopping on the trail. They are truly a magnificent sight to behold. Be sure to dress warmly and enjoy the heavy blanket on your lap as you sip hot cider and travel past the snow-decked beauty of the forest trees. 
Spring in Whistler 
Spring in Whistler ushers in longer days and sunny après ski experiences to conclude your day on the slopes. Whistler is typically open until the end of May and skiing and snowboarding is very popular throughout this time. Spring in Whistler is beautiful and the opportunity to ski through May should not be missed. 
The warmer spring temperatures at lower elevations also open up a host of outdoor adventure opportunities. One of the top choices is to go paddling at Lake Alta in Whistler. Canoes, kayaks and SUP are all available and the scenery is spectacular! You can also enjoy hiking, dog walking or trail running on newly opened valley trails.  
If you are craving a great indoor adventure and have the need for speed, a visit to the Whistler Sliding Center at the Olympic Village is the way to go. Whistler was the site of the 2010 Olympics and the Sliding Center is still operational today. World-class athletes come here to train and perfect their runs. If you would like to experience the thrill of the bobsled you can take a run down the track at speed that will leave you nearly breathless and excited by your bravery!  
Summer in Whistler 
Summer in Whistler brings a new season of outdoor experience and adventures. The Peak 2 Peak experience is a definite must do, and is the longest continuous lift system in the world. The glass-bottom gondola takes you on a breathtaking trip between the Whistler and Blackcomb Mountains. A mile below you, you will see the glacial Fitzsimmons Creek. You will remember these amazing views for the rest of your life. 
The Peak 2 Peak 360 Summer Experience also includes another amazing excursion. You can cross the Cloudraker Skybridge, a suspension bridge that takes you from the top of Whistler Peak across Whistler Bowl to the West Ridge. At the end of the bridge you'll find the Raven's Eye Cliff Walk where you get a stunning 360-degree view of the mountains. You are so high up there, you will feel like you are soaring. 
Summer is also time for golf at Whistler. There are four world championship courses designed by the likes of Arnold Palmer, Jack Nicklaus and Robert Trent Jones, Jr. The courses are beautiful and it's memorable to walk the course, enjoy your round and breathe in the amazing mountain air. 
Fall in Whistler 
Fall is a perfect time to explore and enjoy Whistler's incredible waterfalls. One of Whistler's most famous scenic spots is Brandywine Falls. It originates as part of Brandywine Creek which starts in a geographic area that includes extinct, active and dormant volcanoes. The walls of the fall include parts of four different lava flows. If you'd like to discover a hidden waterfall, Rainbow Falls is the place for you. It's so beautiful, and is less than a 20 minute hike from where you park. 
The crisp fall air signals the arrival of food time and food celebrations in Whistler. You can visit the Whistler Farmers Market and purchase amazing local fall vegetables or tap into your more adventurous side and go mushroom gathering in the forests. Cornucopia, Whistler's fall festival for the foodie at heart, makes its appearance in November to the applause of all. From winemaker dinners, to food and drink tastings, to culinary demonstrations, you will find it all. Cornucopia runs for 11 days so be sure to pace yourself! 
If you've been dreaming of a getaway that merges beauty, outdoor wonders, spectacular adventures and gastronomical delights then Whistler, Canada is the place for you. Celebrate the seasons there and enjoy your cherished memories for years to come.