2020 seems to be a year with plenty of stunning places to visit. Gil's tours are a great chance to visit some of the world's most popular tourist sites with a guide who will provide all the details so you not only travel and enjoy but also learn. In this post, we bring you the top Gil's tours for 2020.
Israel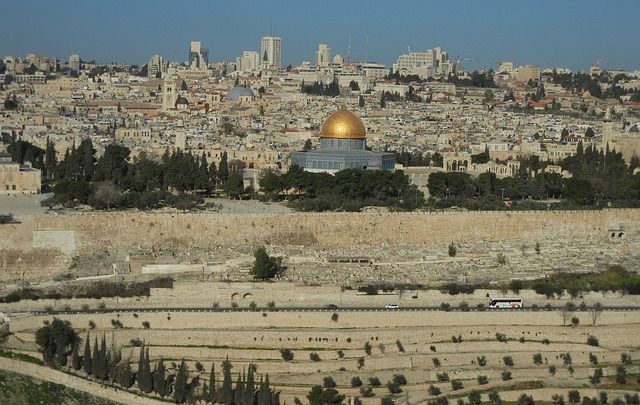 Let's take a look at these two recommended Israel tours, the ones that will take you to the most visited and most famous tourist sites in the country. 
Jewish Heritage and Eilat Tour 
For those who want to explore Israel and Jewish heritage, this tour is one of the best options. This tour takes to the most important Jewish heritage sites and also Eilat, where you can enjoy the sun and other activities. 
You'll get a chance to visit the Western Wall and Yad Vashem Holocaust Memorial, explore Jerusalem's Old City and New City and enjoy a coastal adventure up north where you can pay a visit to the excavations of the Crusader city and the Roman port, Caesarea.
The top of Massada will be a memorable journey; enjoy the mesmerizing desert view and then relax and enjoy in the healing waters of the Dead Sea. Proceed south to Eilat where lots of fun activities in the sun wait for you.
This tour will also be a great chance to explore Jaffa, the beautiful Bauhaus style architecture, Rosh Hanikra, enjoy a Jeep tour, Gan Hashlosha national park, Jordan valley, the Underwater Observatory marine park, and plenty of other places included in their itinerary.
Deluxe Small Group Tour 
Deluxe Small group tour takes a maximum of 12 participants, so each tourist will be able to enjoy personal attention and guidance. This tour includes the best sites in Israel, from historical and holy sites to UNESCO world heritage one, attractions for educational purposes, markets, and many more.
The Palmach Museum, the Itzhak Rabin Center, Jaffa (an ancient port city), the Artists' Quarter, galleries, Tel-Aviv Museum, Caesarea, Acre, Safed, and many others are just some of the places you'll visit.
Some of the highlights of this tour are reconstructed Talmudic Village of Katzrin where you can experience ancient life through the ancient synagogues, olive press, and restored home, and Ein Gedi Nature Reserve with its lush oasis filled with vegetation, waterfalls, and rare wildlife.
Enjoy the stunning, panoramic view of the Golan and Mount Hermon. Explore the Old and the New City of Jerusalem with all of their jewels; Enjoy Massada and its fortress, as well as a cable car ride.
Europe
If you are in a search of a tour in Europe, Gil has thought of it too. It offers various tours to Europe, and here are some that might be the best choice for starters.
Eastern European Panorama
This tour will take you to some of the most fascinating cities in Eastern Europe; their history and culture are what make people always come back for more since one trip is never enough to see everything and learn about the places. Don't miss a chance to enjoy Vienna, Berlin, Prague, Warsaw, Krakow, and Budapest. These cities hold a myriad of stunning sights.
In Vienna, explore St. Stephen's Cathedral and the Hofburg Palace.
In Prague, you will get a chance to see the Cathedral of St. Vitus, the Old Royal Palace, and the Golden Lane.
Warsaw brings a chance to visit Auschwitz-Birkenau, the WWII concentration camp and a UNESCO World Heritage Site.
Croatia: Small Group Culinary & Wine Tour
Croatia is so picturesque and breathtaking, especially in spring and summer. During this tour, you'll have a chance to explore Croatia's best traditional dishes with homegrown ingredients: truffles, local prosciutto and cheeses, meaty stews, olive oil, Dalmatian-style grilled fish and fish stew, and very popular custard pies. You will also get a chance to try some of the top wines of the country. The main tourist sites included in the itinerary are Split, Dubrovnik (with an old fortress), Plitvice (breathtaking set of lakes), Zagreb (the capital) and other coastal towns, and natural sites.