Packing mishaps can ruin the purpose of your business trip. Packing mishaps may range from inconvenient like heading to a cold climate without a jacket to disastrous like getting to know that you have left the country without your wallet. But most of these are preventable.
Whether your job requires frequent business travel or an occasional overnight stay, having a list of what to pack can help minimize your stress and save time. Overhead compartments on airplanes fill up quickly. You need to carry only the essential items required for the trip. That's where a packing checklist will come in handy. A good packing checklist will help you pack well every time you travel on business trips. Here are 5 things you should add to your packing list when traveling for business.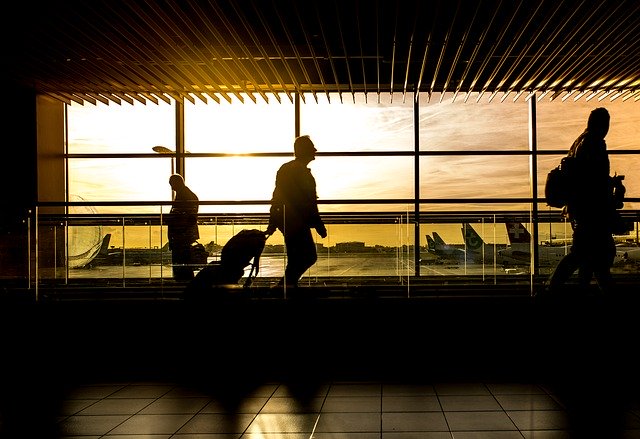 1. Formal Wear + Undershirt
It goes without saying that if you're traveling for business, you're going to need appropriate options for your outfit. Make sure you pack at least 2-3 of the essentials depending on the length of stay. The usual things like dress shirts, slacks, a suit, etc. However, one thing we can't stress enough is to invest in couple quality undershirts. Why? Whether you're traveling to a hot (or humid) climate or fall victim to stress and nervous sweating prior to business meetings, a couple of anti sweat undershirts can help save you from sweating through your dress shirts.
2. Shoes
A maximum of two pairs of shoes is ideal for the average business trip. Make sure the heel height and style of the shoes match your basic wardrobe selections. If you have to do a lot of walking while on your business trip, make sure you choose comfort over style. Pack at least 2-4 pairs of socks to match the color of your shoes and pants.
3. Travel Documents
Place your airline reservations, rental car confirmations, hotel confirmations, and other necessary documentation in a separate folder for quick and easy reference. In case you are having these documents on your phone, flag the email confirmation or bookmark the site for quick access while traveling.
4. Toiletries
Pack the shampoo, conditioner, hair cream, spray, toothpaste, toothbrush, razors, perfumes, and facial cleansers in a resealable plastic bag or a toiletry bag. Make sure to consider travel restrictions if you plan to travel by air. It's better to have these items in an outside pocket since you need to remove them as you go through the security checkpoints at the airport.
5. Business Cards
Don't forget to replenish your supply of business cards before every business trip. You never know who you will be meeting while traveling. If you want some quick tips for business cards when traveling, check out this guide.
Packing mishaps are common when traveling on business. Most of these mishaps are preventable with some advanced planning. You should carry only the essential items required for your business trip. The aforementioned article provides information on 5 important things you should add to your packing list when traveling for business.