Visiting Bangalore this weekend? Well, this Silicon Valley of India has a lot to offer to hook up your time here. From taking a sip of coffee in an amazing cafe in Bangalore to sightseeing to ancient heritage, there's a lot to do and explore. Rest assured that you will spend a mesmerizing time here. The city represents a great blend of historical past and modern architecture.  
So if you are here with your bag to land in this city blessed with natural scenic beauty, then here are some of the places you would like to explore during the trip: 
Bangalore Palace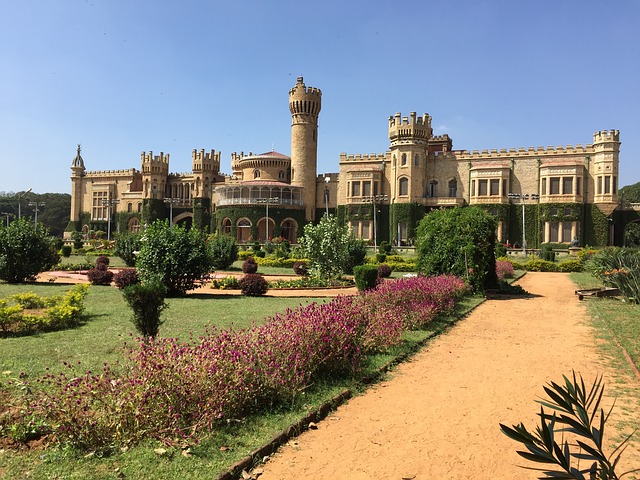 Bangalore palace inspires every visitor with its royal appeal. So you might like to keep it on your radar while visiting Bengaluru. Built by Chamarajendra Wadiyar X in 1887, the royal palace is a perfect example of great Tudor-style architecture. Its elegant woodcarvings and lush green lawns reflect the opulent living of the royal family that still resides here. 
Cubbon Park 
Wondering what are the things to do while you are in Bangalore? For a nature lover like you, taking a stroll in Cubbon Park needs no other excuse. A walk to the park work wonders for joggers who want to meet with other runners that share the same interests. Named after Mark Cubbon, the park offers exotic views, aquarium and play area for kids. It's a perfect place for someone who wants to laze around for a while enjoying the mesmerizing views of nature around. 
National Gallery of Modern Art 
Love artistic things? Then, you should make a stopover at the National Gallery of Modern Art. Located on the Palace Road, it is a center of attraction for artists around the world like you. It's a colonial mansion that's divided into two sections. The one section hosts some of the top magnificent arts from contemporary artists that you might like to take a glimpse of while the other takes you to the 18th-century art and beyond. 
Lalbagh Botanical Garden 
Lalbagh is the place to be when you want to relax for a while and take a stroll to the Mughal-style garden. Developed by Hyder Ali, it spreads over 240 acres. It's home to some of the most diverse plant species on the planet. The majestic glasshouse located in it is a major attraction for tourists like you. 
Ulsoor Lake 
Visiting Ulsoor Lake is pure bliss. Its scenic beauty is spread over a whopping area of 125 acres that's a center of attraction. The lakeside glittering views soothe your mind. The lake is located in the heart of the city and is developed by Kempegowda II. You could choose to take a stroll around the lake on the tracks or get onto a boat to feel every bit of it in the most fascinated way. 
 The Key Takeaway 
Bengaluru has a special charm that holds the attention of every passerby. From a stroll to Lalbagh to a visit to Bangalore Palace, the list of things to do in Bangalore this weekend is countless. It all matters how long your duration of stay is and you could create your itinerary accordingly. Some of the top places to visit in Bangalore have been covered here that you could quickly take up if you are here to spend your weekend.